Brand Development Services


"Brand is just a perception, and perception will match reality over time."
Elon Musk
As every Amazon seller knows, it can be hard to stand out. Competition is tight, and there are thousands of stores all vying for attention. Branding is everything to set yourself apart. A strong brand equals a strong business.
Here at The Worldwide Listings Co., we help build the foundation needed for your brand to prosper. Check out the fantastic services that we have to offer.ou create products. We promote them."
Logo Development
A picture may be worth a thousand words, but a good logo is priceless. At WLC, we take the time to get to know you and your business.
We put your ideas in the hands of our experienced graphics design team who distil your business ethos and personality into a logo you can be proud of.
WLC Offers A variety Of Logo Development Related Services, Including:
Logos that are suitable for any media.
Get in touch today. Whatever your needs, we will deliver.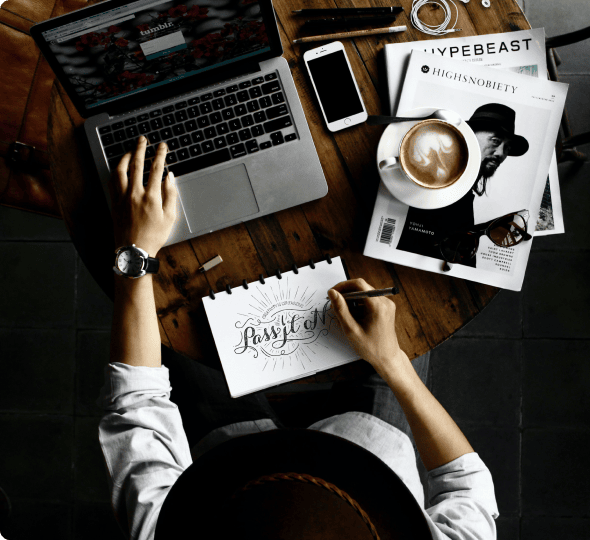 Packaging Design
Package design is an often neglected part of a business. How a product
arrives is just as important as how it functions. Thus, we provide you with
an amazing and unique package design. have a specialist team of qualified
and highly experienced videographers for your product video creation.
We know what makes good packaging. It should:
Be attractive, edgy and vibrant.
Give a great first impression. Even before the customer unboxes your item, they will be in a mindset where they 'want' to like the product inside if they like the packaging.
Follow Amazon TOS. Addressing your customers in the wrong way can get your account suspended or, at the very least, force you to address the issue by recalling your items.
Build brand awareness and loyal customer following by telling your story and presenting your item and brand in the best possible light. A satisfied customer is a loyal customer..
Get in touch today to discuss your packaging design. We will put you through straight to our specialist client manager, who will be your point of contact from conception to delivery.
Insert Card Design
A good insert card is a must when building a presence on Amazon. Remember,
individuals buying your product on amazon are not your customers – they are
Amazon's customers.
An insert card is a first easy step to start converting Amazon customers into
your customers.
The goal must be to over time, build a database of your own loyal customers
to whom you can reach out to and engage with to promote your brand and
products.
Speak with us today to discuss how we can help you build your business into
a global brand.picture may be worth a thousand words, but a good logo is
priceless. At WLC, we take the time to get to know you and your business